Sustainability Policy
This policy was created to present the Company's ESG commitments and actions, always thinking about sustainable development.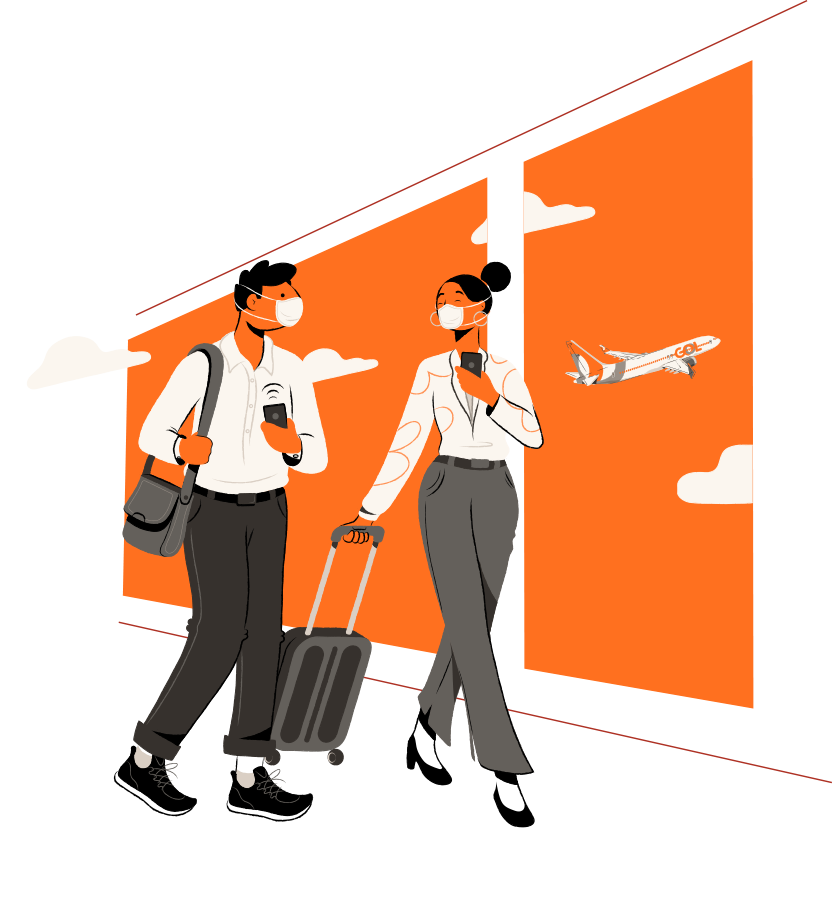 ​
Safety in the air and on the land

This is our number one Value and should be an indispensable premise for any decision.

Relationship with the Customer

We serve all customers with our unique GOL way of serving, being inclusive, accessible and bringing comfort and agility to give more life to your time.

Team of Eagles

We have the best team in Brazilian aviation, committed to diversity, evolution and professional development and the health and safety of all employees.We have the best team in Brazilian aviation, committed to diversity, evolution and professional development and the health and safety of all employees.

Climate Change

We've reduced greenhouse gas emissions by increasing fuel efficiency, intelligent design of the airline network, technological advances, operational improvements and contribution to the alternative fuel chain.

Social Accountability 

We've contributed to positive and permanent changes through social investment, donation of tickets and cargo transportation in education, sports, civic, accessibility and volunteering initiatives.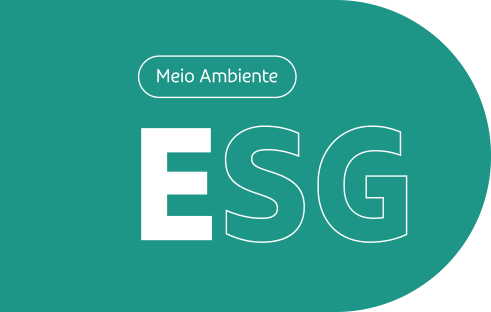 New times for the Earth
In search of new times for Earth, we adopted a series of initiatives to fly even higher and offer you the best without harming the planet.
Check out our actions to contribute with the environment.
Mitigating the impact 

Adopting environmental management practices to prevent, control and minimize the risks and adverse impacts of your business on the environment, society and biodiversity.

Ongoing improvement

Promoting the continuous improvement of environmental management with smart solutions, innovation and technologies, technically and economically viable, reducing pollution and waste.

Neutralizing emissions

Continuously improving the efficiency of your greenhouse gas emissions, offering emission offset solutions and actively promoting the development of sustainable low-emission fuels.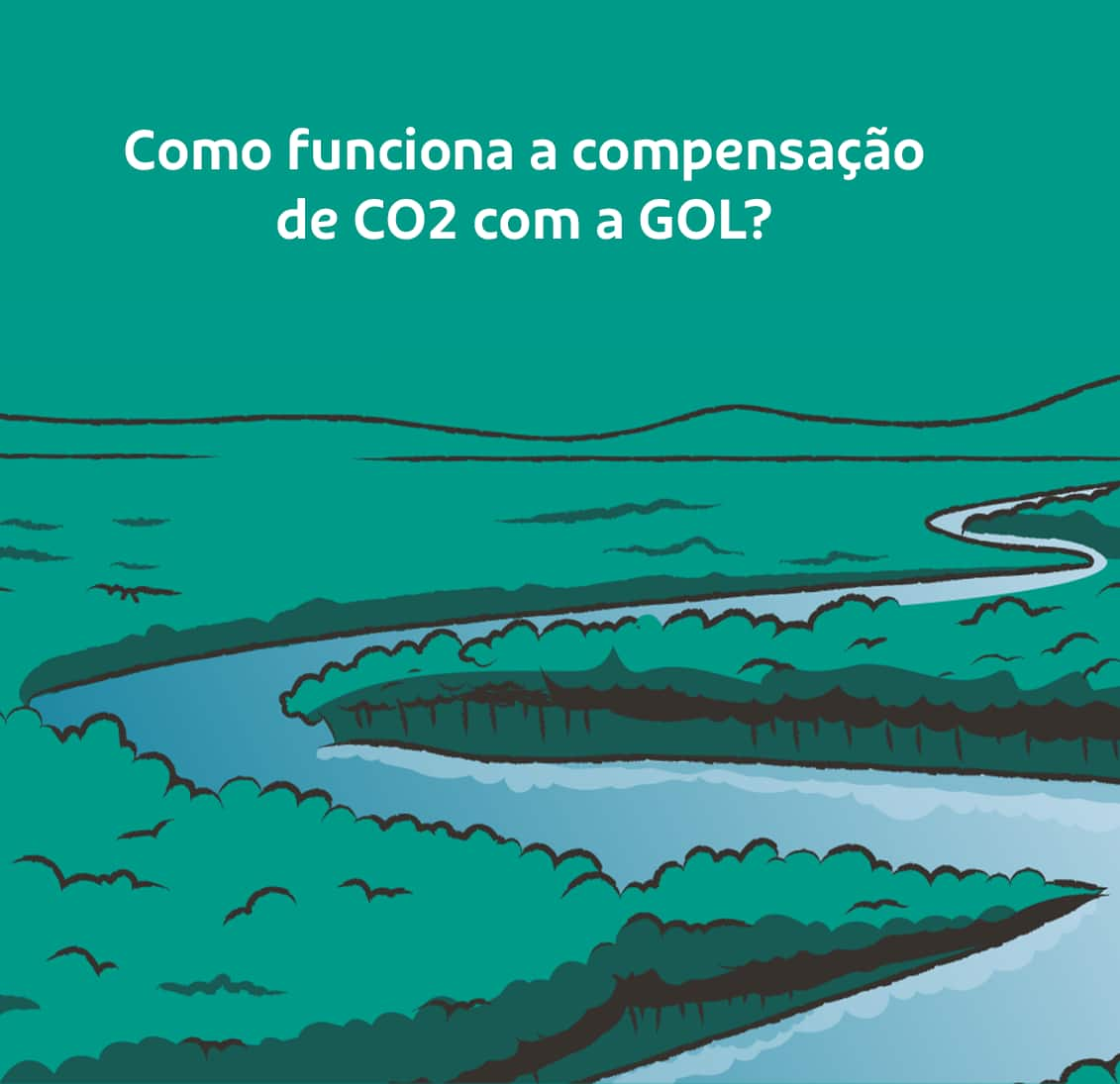 Carbon dioxide, CO2, is a polluting gas released into the atmosphere in several ways.
All of us, people and companies, have a carbon footprint* on the planet, and when we travel by plane, it's no different.
As one of our initiatives to mitigate the impact, we are the first airline in Latin America to commit to net-zero emissions by 2050.
In partnership with MOSS, we've launched two carbon neutral routes, the journeys of Recife – Fernando de Noronha and Congonhas – Bonito. 
If you've flown to any of those destinations, issue your certificate with no additional cost.
You can also compensate your emissions even before you travel, with just one click while purchasing your ticket. Now, if you want to neutralize your flights already flown, access the calculator, enter the flight segment to calculate your CO2 footprint and compensate for your flight.

Recife – Fernando de Noronha 1st Carbon Neutral Route in Brazil

With this initiative in partnership with MOSS, ¼ of the archipelago's CO2 emissions will be neutralized.

Congonhas – Bonito 2nd Carbon Neutral Route in Brazil

GOL, in partnership with MOSS, compensates the carbon footprint of all flights on the São Paulo (CGH) – Bonito (BYO) route. The value in BRL of the neutralization destined to conservation projects in the Amazon Forest.

Certificates

If you've flown to any of those destinations, issue your certificate with no additional cost. Shared the hashtag #MyFlightCompensates and spread the word.
Certificados e Filiações
IENVA CERTIFICATION

GOL is certified by IATA Environmental Assessment (IEnvA) Stage 1, verified by an external audit, ensuring that we have developed a clear and comprehensive environmental policy. We have well-established leadership and responsibilities and we address relevant environmental compliance issues and obligations. Likewise, we are committed to receiving full IEnvA Stage 2 certification, equivalent to ISO 14000 soon. Learn More

 

GHG BRAZIL PROTOCOL

GOL has been a member of the Brazilian GHG Protocol Program since 2010. Since 2011, it has received the Gold rating, voluntarily submitting a complete inventory of greenhouse gas emissions to the Public Emissions Registry, verified by an accredited third party. Learn more about the Program. Learn More

 

ICO2

GOL is one of the companies selected to compose the portfolio of the Carbon Efficient Index (ICO2) of "B3 – Brasil, Bolsa, Balcão". Created in 2010, the Carbon Efficient Index is intended to be an instrument to encourage discussions on climate change in Brazil. GOL's adhesion demonstrates our commitment to the transparency of our greenhouse gas emissions and anticipates the vision of how we are preparing for a low carbon economy. Learn More

 

Biokerosene and Renewables Platform of Zona da Mata

GOL is co-founder of the Zona da Mata Biokerosene and Renewables Platform in Minas Gerais, aiming at the environmental restoration of degraded areas of the Atlantic Forest with Macaúba, an oilseed native to Brazilian biodiversity, for carbon sequestration and production of biokerosene and renewables, promoting the development regional sustainability, with the inclusion of family farming and agribusiness in the low carbon economy advocated by the Paris Agreement.

 

UBRABIO

GOL is a member of the Brazilian Union of Biodiesel and Biokerosene (Ubrabio), a non-profit association that nationally represents the entire production chain of these biofuels. The entity leads the segment and acts as an interlocutor between society and government to mobilize and unite efforts, resources and knowledge in the search for the development of the Biokerosene industry in Brazil. Learn More

 

RSB

GOL is a member of the Roundtable on Sustainable Biomaterials (RSB), an independent, global, multi-stakeholder organization that drives the development of a global, bio-based, circular economy through sustainability solutions, certification and collaborative partnerships. RSB's tools and solutions help us to reduce the risk of our business and contribute to achieving the UN's Sustainable Development Goals (SDGs). Learn More

CDP

We fully report our greenhouse gas emissions in the CDP – Carbon Disclosure Project. Assuming that companies that measure their environmental risk are better able to manage it strategically and those that are transparent and disclose this information are providing decision makers with access to a critical source of global data, we will contribute evidence and insights. necessary to lead to the construction of a truly sustainable economy. Learn More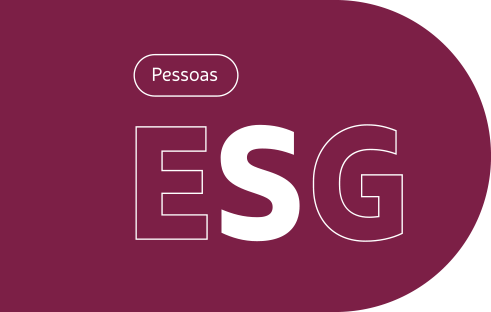 New times for People
As a natural consequence of organizational maturity, we have developed a Social Support Policy to make our relationship with people transparent and to make our collaboration for the transformation of society more effective.
In search of new times for People, GOL invests inside and outside the Company, always prioritizing education, civility and accessibility.
Check out some of our projects: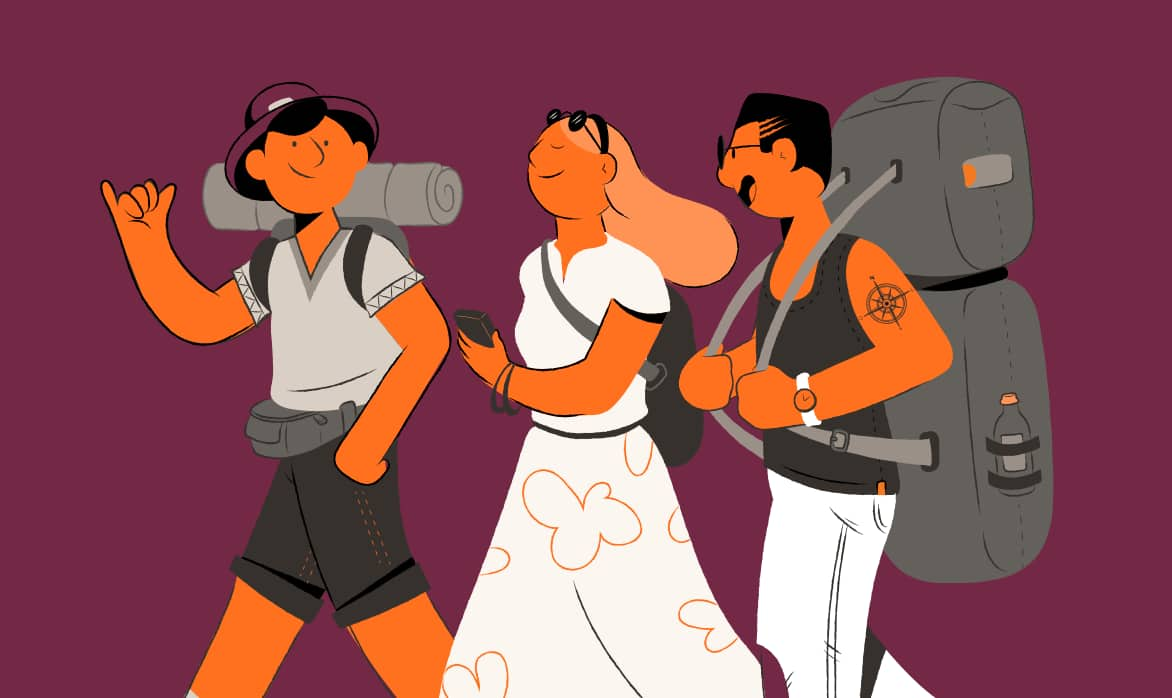 Voluntary work

The "Águias do Bem" program was created in 2006 and is a fundamental tool to encourage volunteer work among Employees, forming active citizens who develop volunteer activities and positively transform the environments in which they work.

Carrying out events, actions, campaigns, projects and volunteer activities of the Company, the initiative was one of the highlights in the evaluation carried out by the magazines Você S/A and FIA, which recognized GOL as one of the 150 best companies to work for.

 

GOL Institute

Combining these five pillars, we have the GOL Institute, created in 2010 aiming to invest in vocational education for low-income young people to attract and qualify professionals in the commercial aviation industry.

GOL Institute also has a Social Projects Evaluation Committee, which evaluates projects based on the company's Social Support Policy, as well as the Team of Eagles, created to inspire real stories of social transformation.

 

The first for All 

Including each Customer and Employee in all actions has great weight on each initiative. Since 2020, we have adhered to the Private Sector Commitment to the Integrity of the Productive Chair - ICC Brasil, in addition to the "Libras a Bordo" (Sign language on board) projects, airport accessibility, with boarding ramps, airport committee and baggage experience, racial pact and our diversity manifesto, and inclusion and style guide, ensuring that each Employee has their individuality preserved and, above all, respected.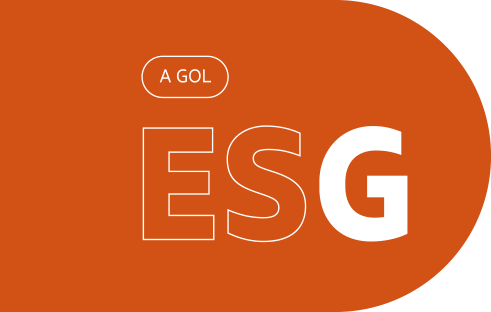 New times for GOL 
Our business model revolutionized the aviation market in the country, democratizing access to air transport.
With the aim of being the first for all, in addition to being a pioneer in processes that help the Customer throughout their experience with us, we value accessibility in our services.
We are in a continuous process of learning and evolving to be increasingly inclusive.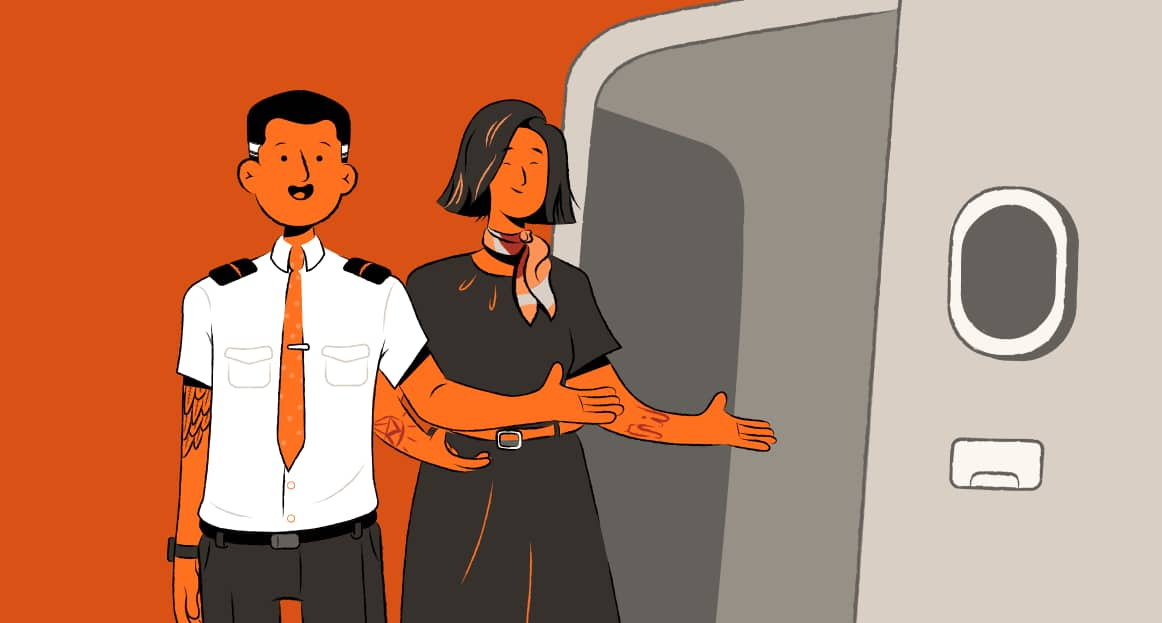 Nossos princípios
Purpose

Vision

Being the best company to travel, work and invest. 

Values

Safety
Low-cost
Team of Eagles
Intelligence
Serving 
Customer Relationship 

The advancement of social media and technologies has made the collection and use of mass personal data more efficient and accessible, benefiting everyone's businesses and lives. However, this advance and the increase in accessibility also brought several risks, such as cases of data leakage from companies, invasion of privacy and manipulation of information, etc.

In response to these risks and following a global movement, Brazil passed law 13,709/2018, the General Data Protection Law, LGPD, with the intention of offering guarantees of freedom, transparency, honesty and protection of personal data.

As a result, GOL has been developing the social value of LGPD through its Privacy Program, which disseminates an internal culture of responsibility in the handling of Personal Data. All processing of personal data in the Company must be carried out safely, legally and respecting the usage preferences of our Customers. In addition, our information security must have the necessary protections to prevent data leaks that could harm data subjects.

The Privacy Program has actions aimed primarily at compliance, adjusting internal processes and making Employees aware of the requirements and concerns of the law. Standardized attitudes such as, collecting and minimizing registrations only for the necessary data, being transparent about the purposes of registration, creating clear and accessible internal policies for non-sharing of data, preference options for entry and exit holders of registrations specific media, reflect how GOL works with respect to privacy.

Privacy is to strengthen our value Security and the Trust of everyone who works and does business with GOL, positively impacting the company's brand and reputation.

Sustainability Report

GOL's ESG Report presents information on the Company's governance, strategy and economic, social and environmental performance for the period from January 1st to December 31st of the previous year.

The publication was prepared in accordance with the Standards of the Global Reporting Initiative (GRI), for the preparation of sustainability reports – in the Essential membership option. It also includes metrics from the Sustainability Accounting Standards Board – SASB (in Portuguese, Council of Sustainability Accounting Standards) applicable to the airline industry and information in line with the recommendations of the Task Force on Climate-related Financial Disclosures – TCFD (Task Force on Financial Disclosures). Related to Climate Change).

The themes and indicators addressed in this document were defined based on a process of consultation with strategic 

Check out our 2021 Sustainability Report 
Dúvidas e sugestões?
Tem alguma dúvida ou sugestão?
Fale com o nosso time de ESG GOL!
Envie um e-mail para esg@voegol.com.br.
---